I started playing with some new designs for 2013. I've got lots of new materials and supplies; and a few old supplies that I never made full use of in the past. Sometimes it can happen that I get collection-happy. I am so busy gleaning new inspiration that the new piles on top of itself; quickly developing a deep bottom. Cool stuff is covered and prevented from seeing the light of day. How can I make a scarf with something if I've completely forgotten it's there?
In a baby-step toward recovery from this collection-happy disaster I have dug deep in my supply bins and pulled out my Granny Squares!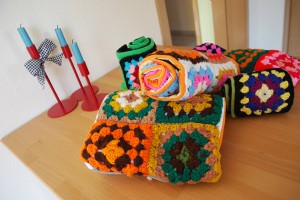 They are squares that were actually knitted by my grandmother over twenty years ago. Like a lot of us crafters, it's a project that she started and never finished. While these squares may never reach their potential of becoming a blanket; they are well on their way to becoming another warm and functional product.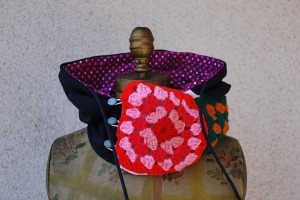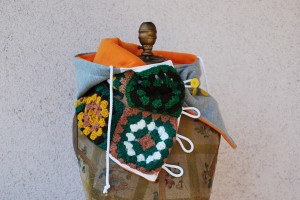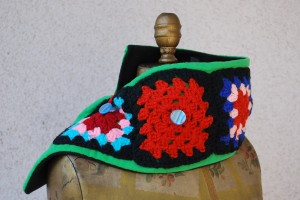 Yay. Florida Scarf.