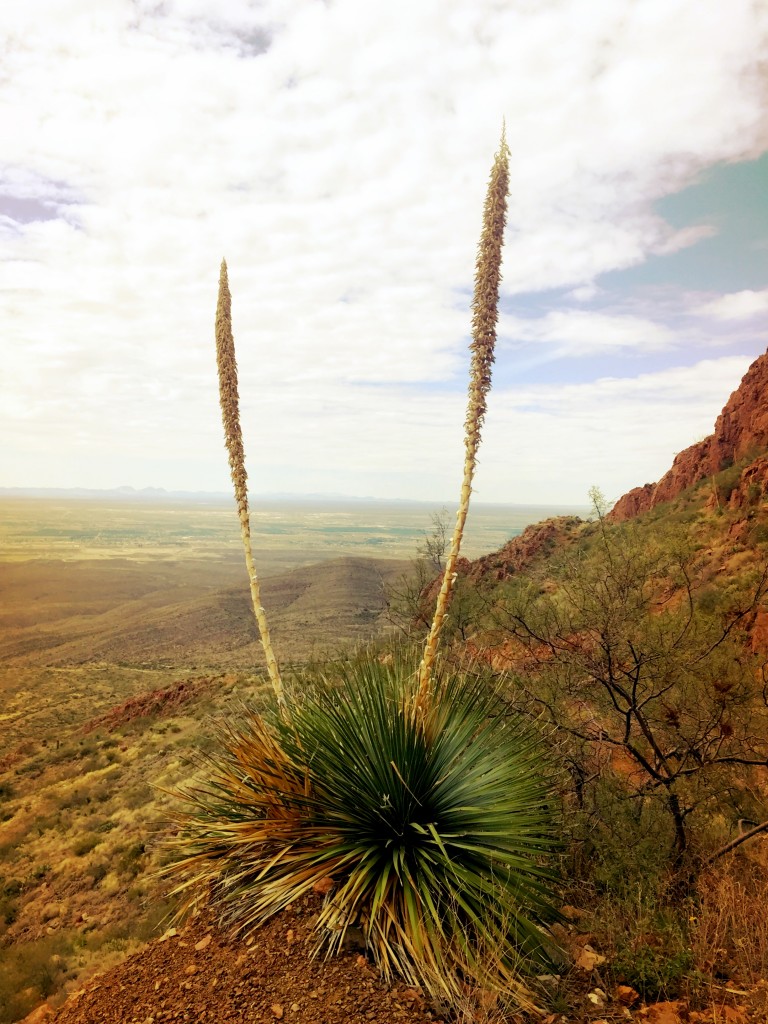 Before living in El Paso I never had a state park in my backyard before; or mountains and desert for that matter. Now, I do. In my immediate backyard I've got some leisure trails, and a more serious trek is a ten minute drive. Last Monday Phil and I got a babysitter and took the drive for a date-hike. We visited Franklin Mountains State Park.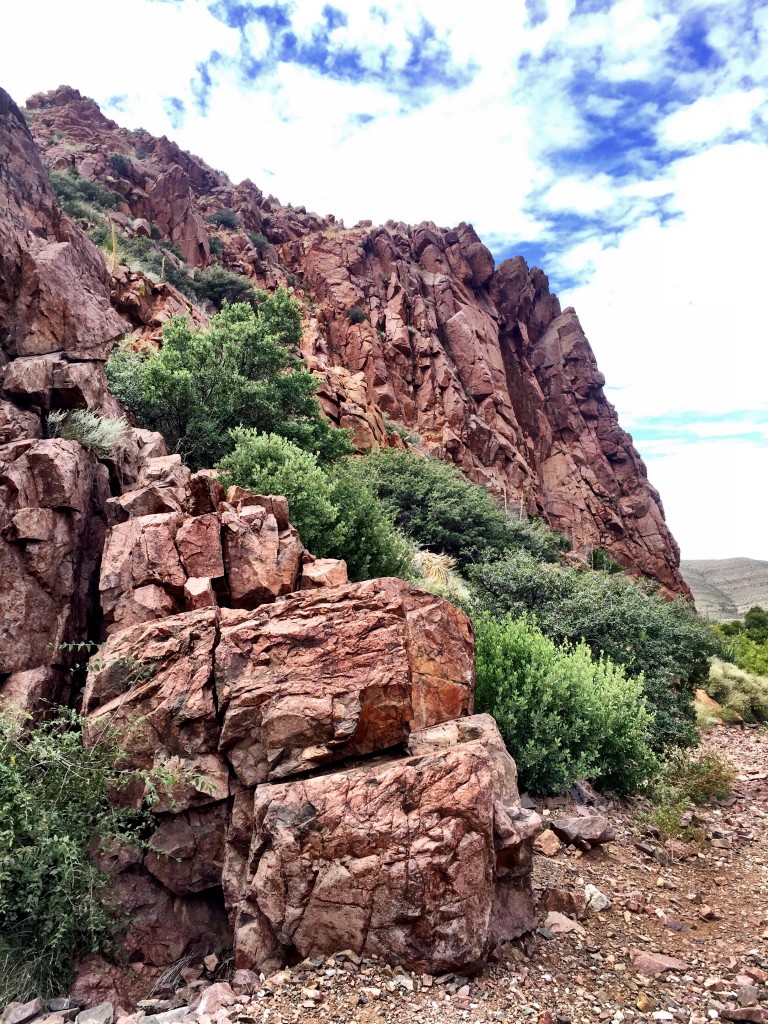 The hike we chose is called Mundy's Gap. It's about four miles long and winds up the mountain for a spectacular view of the surrounding towns below. We could see west as well as east. We climbed to about 5000 ft. The top of the hike is over 7000 ft,  but we had to cut it short because I pulled the rookie maneuver of getting a blister for wearing the wrong socks. I'm still trying to heal and can wear nothing but flip flops until that is accomplished.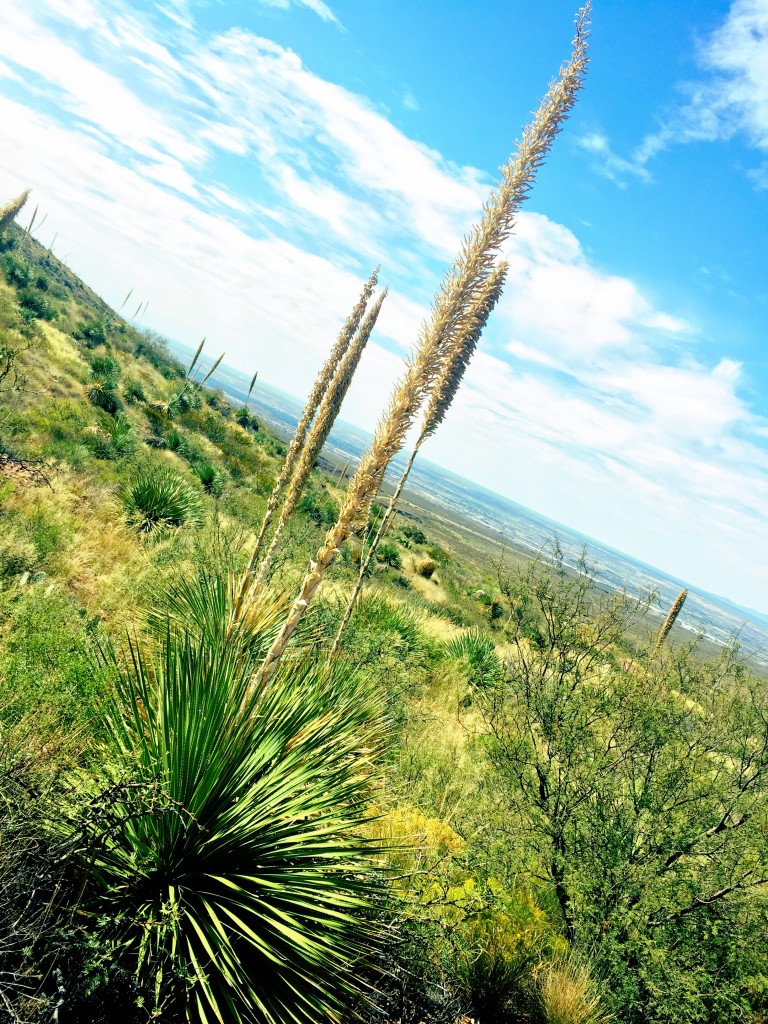 The park is big. 40 square miles to be exact, with 100 miles of trails. It is the largest urban wilderness park in the continental US. There is much more for us to hike in the future. I'd like to bring the babes with us, but we'll have to wait until they are big enough to fit in our packs on our backs. The hike can get pretty steep and there was lots of loose rock. There are campsites in the park too. Phil and I joke that we'll practice camping here before we take the babes anywhere far. It's fantastic for us, as new parents of twins, not have to drive far to get a wilderness escape.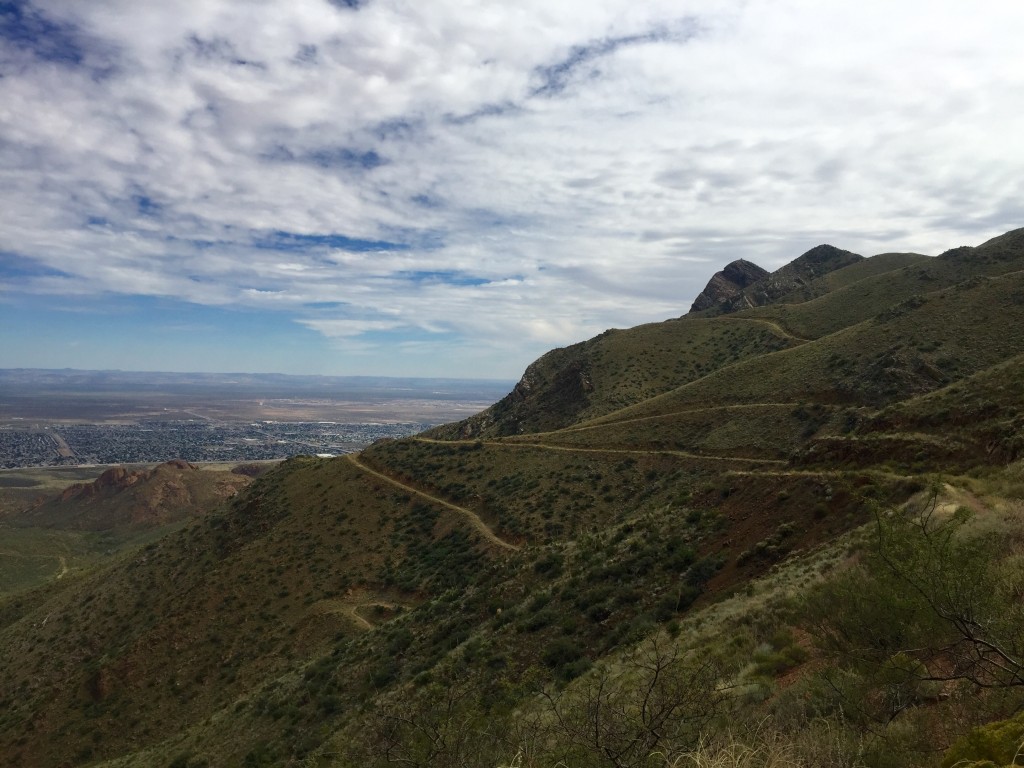 Like most things in El Paso, the park has an interesting history. The Franklin Mountains are a range in the Paso del Norte region of the Chihuahuan Desert. The earliest inhabitants were here 8,000 years ago. The El Paso Tin Mining and Smelting Company operated here from 1910-11. At that time it was the only tin production in the US.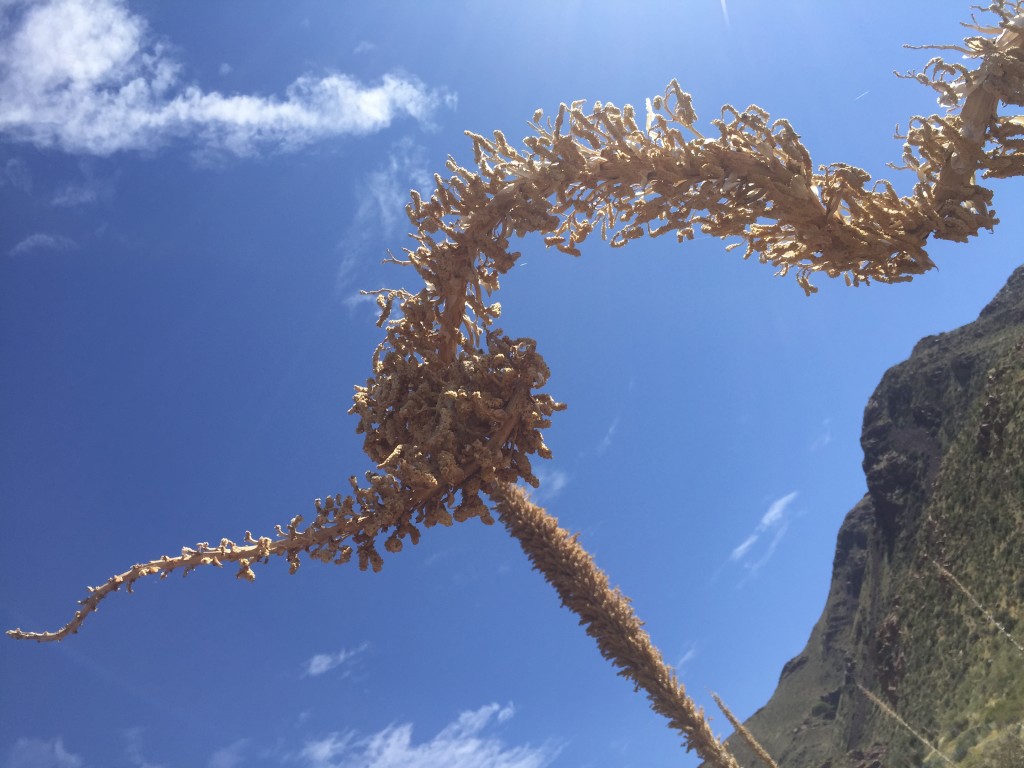 Physically, the park is important too. The geologic layers of rock here date back 1.25 billion years. Precambrian rock is the oldest rock on the planet, and it's found here! I'm not super well versed in geology. I wouldn't know sedimentary rock from igneous rock. In fact, I could have been walking on some 1.25 billion year old stones and wouldn't have guessed. What's important is that I read about it after the fact and appreciate it.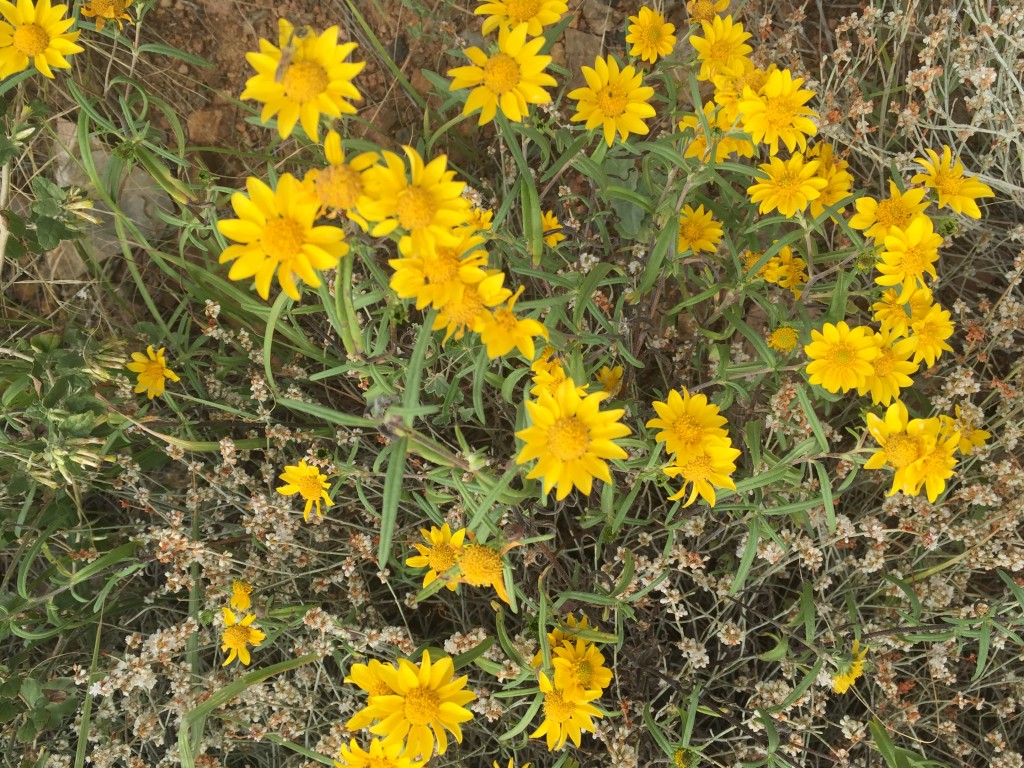 There was also more interesting flora than I would have guessed, and much of it was still blooming. The park is host to plants like small cacti, yucca, agave, and a range of trees, bushes, and flowers. The plants here are typical of that of the northern Chihuahuan Desert. The Franklins are the only known location in Texas for a number of plant species, including the Southwestern barrel cactus. It is also home to over 100 species of birds, coyotes, mountain lions, reptiles, deer, and squirrel. We only saw a small lizard or two, but I'll be on the prowl next time for a lion.