Who doesn't love a good throwback uniform?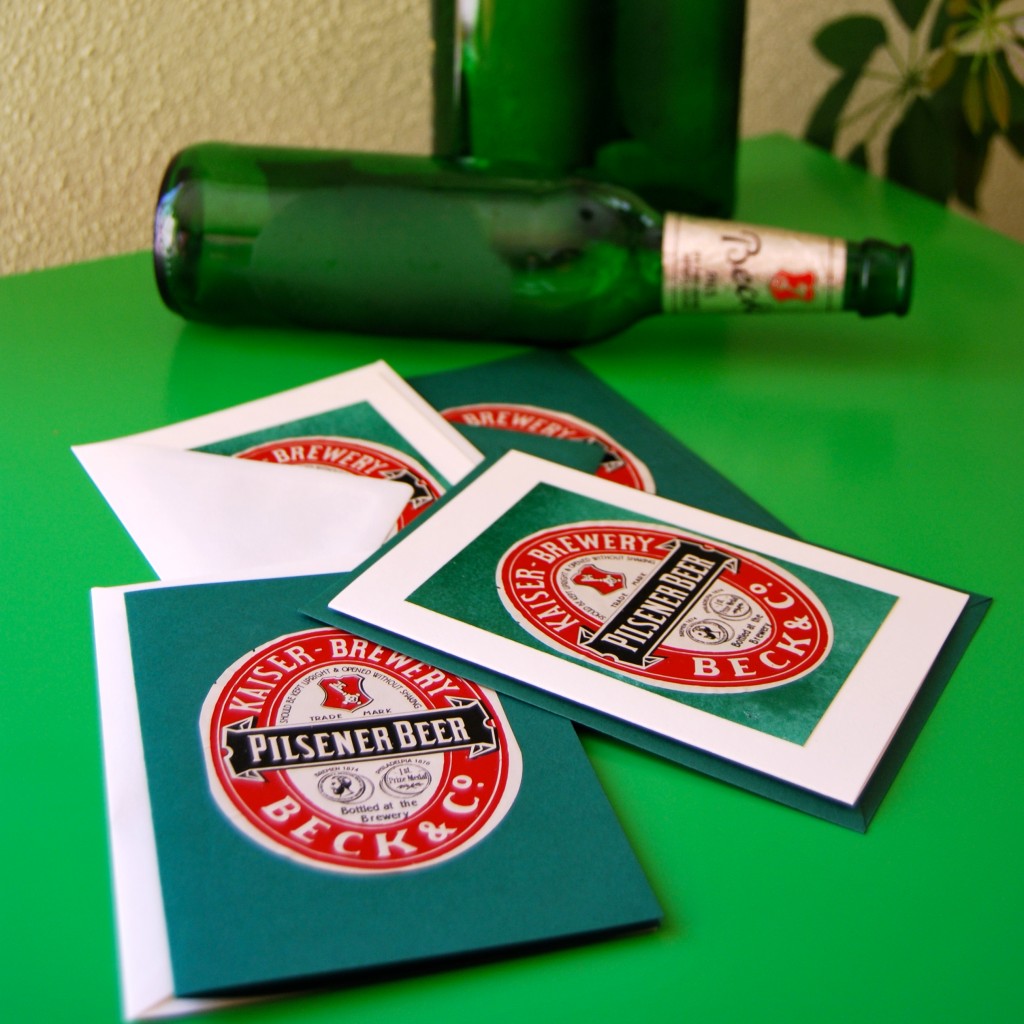 I do; especially when it's on my beer.
I was in the supermarket recently. After I loaded up on vegetables I headed over to the beer isles looking for a treasure. Eureka! It's Beck's 140th anniversary and they're featuring a "Retro Look" label. What's the best part of the label? It's the mini, printed medallion in homage to Philadelphia and the medal Beck's won there in 1876.
I bought some beers and recycled their labels…again.
These creative, green, greetings are available on Etsy. Here and Here.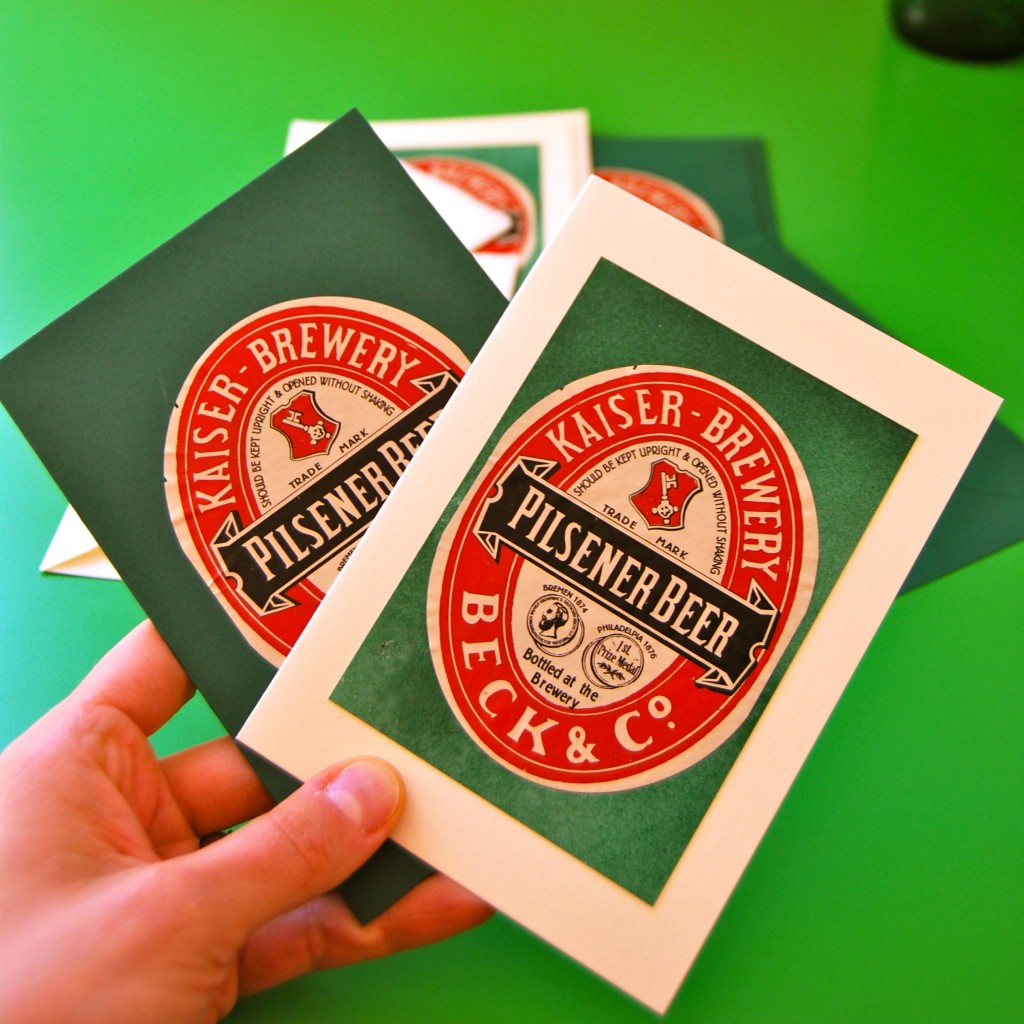 While making these cards, and writing this article, I did a bit of Beck's research. My findings have concluded…
Beck's was born in Bremen in 1873. Currently the beer still brews there (and 90 other countries) according to the German Purity Law of 1516 and uses only the four natural ingredients of Yeast, Hops, Barley, and Water. The Pilsner is made of two row spring barley from southern England, yeast, crystal water from the "Rotenburger Rinne", and Hallertau hops from southern Germany. Beck's logo, the key, is the image on the Bremen Coat of Arms. Beck's was the first German beer company to use green bottles, and they were the first beer in the U.S. to be served in 24 oz. bottles, called Bombers.
Currently trending is Beck's new project. They've established a fund to inspire, celebrate, and offer financial support to independent talent in art, design, music, and fashion. Over the next three years they plan to showcase over 1,000 projects. Check it out at the link above. While I have been inspired by Beck's I am still holding for the funding part.