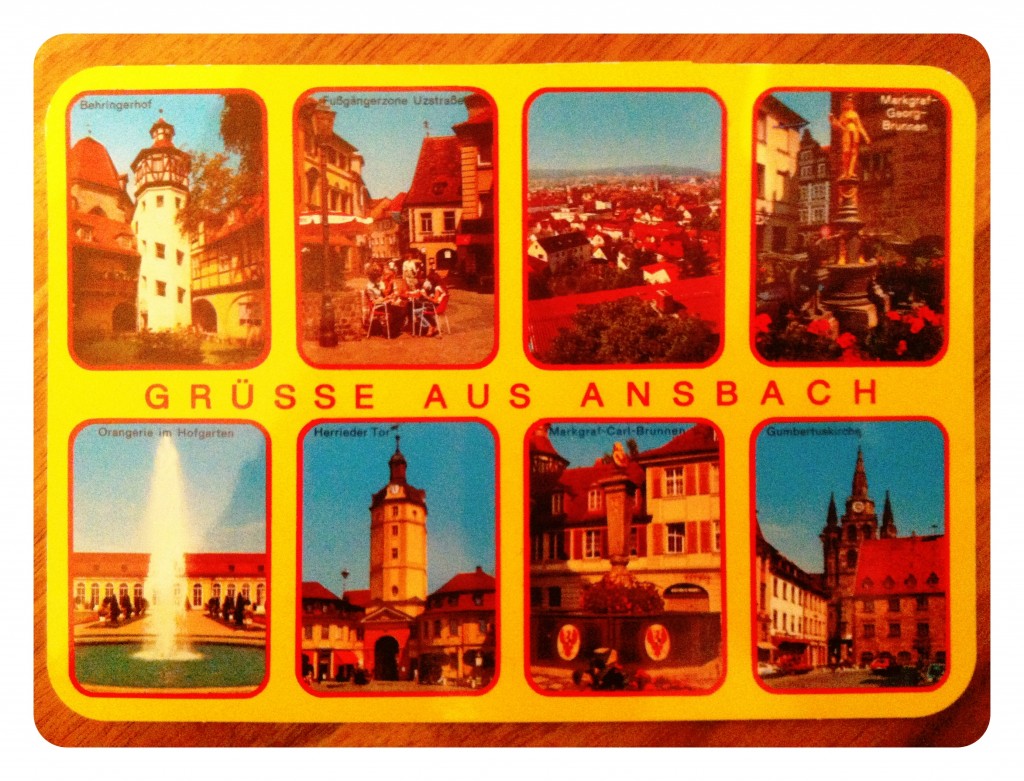 Listen Knucklehead. Just because you can go to the post office and have a legitimate conversation with the clerk about shipping (when the prices change depending on size and weight and tracking) doesn't mean that every conversation in every other place that follow are going to be equally successful. I know that you're comfortable speaking with your neighbors and supermarket clerks but there's always that conversation, looming on the horizon of life, that you will be lost in.
I have previously mentioned that I am participating in the Oscar Selbstgemacht bazaar, and have been to a meeting with their crafters' group. It's a terribly friendly group of women that meet monthly to talk about art and craft, share their ideas, and basically talk shop. Last night there was another meeting that I attended. It was at the new handmade co-op in Nuremburg; the Walfisch. Again, I had a fabulous time without actually understanding much of the conversation around me. It's one thing to chat with context on my side; I ask someone a question and they answer. It's a completely different species of chat to sit at a table with a dozen ladies, surrounded by multiple conversations, and understand any of them, let alone participate. My only saving grace tonight was that I happened to sit next to Celina from stoffrausch-wolllust who speaks better English than I ever will German.
The setting was wonderfully quaint, and I wanted so badly to be less of a wall-flower, but it's impossible when my ears, brain, and mouth, can not function at a rapid enough rate. We all bring an edible, the hostess serves our drinks, and the highlight of the evening is when we go around the table introducing/reintroducing ourselves. As everyone was taking their turn I was trying to understand what they were saying. This was to not only learn about them, but to understand what we were supposed to say so I didn't say the wrong thing. To understand is to work hard, to understand and self reflect is too hard. I wasn't picking up anything. Luckily there was a lull in convo and I (hopefully politely) turned to Celina and confirmed with her the basis of what I was supposed to say before I said it. I, obviously, kept my words short-and-sweet; probably too much so. It absolutely crushes me how shy my language barrier makes me. Luckily everyone smiled a lot and seemed to enjoy my vegan black bean brownies; otherwise the evening could have been a total bust.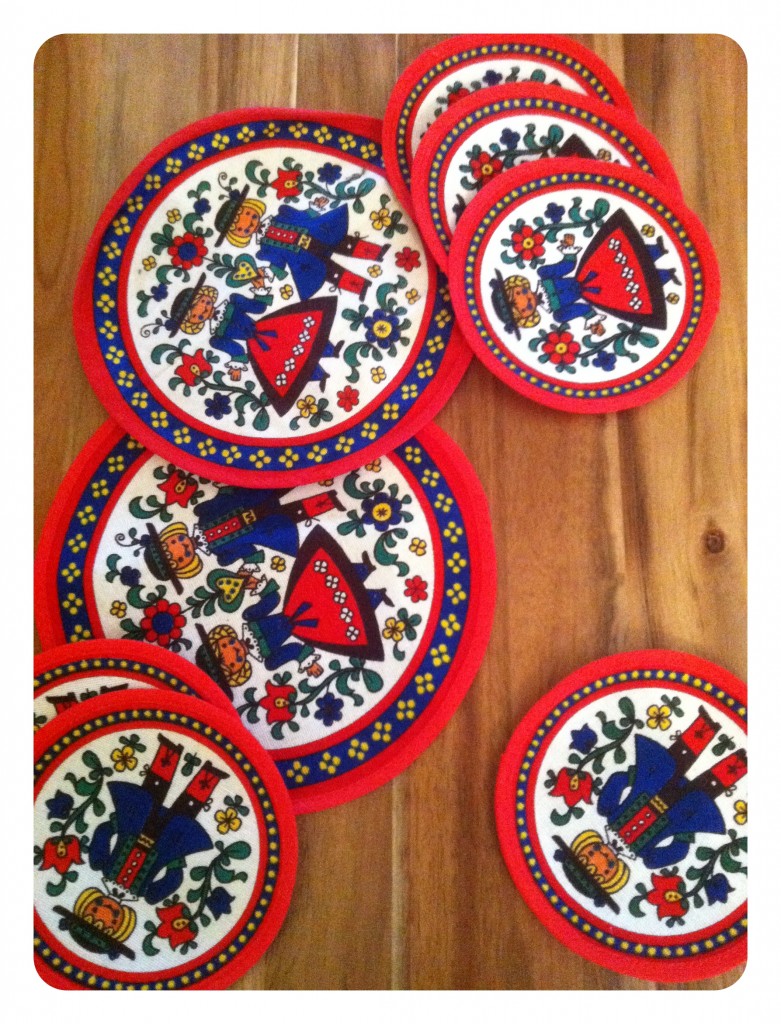 As we all sat in our vintage school chairs (the wooden ones with the handles on the side) at a couple of mismatched tables pushed together, drinking tea and eating cake in our hats and coats (because it was a bit chilly in the shop) I couldn't help but think of camping and pow-wows and I felt really fortunate to be there. Celina, even though she has only met me one other time, brought me a gift. (This is the level of nice-ness I'm dealing with.) She remembered that I live in Ansbach and gifted me a retro postcard from Ansbach that she found at a flea market; along with some fabric German folk coasters to use as patches on my (future) Bavarian scarves. I was truly warmed, and encouraged, by her thoughtfulness.
As the evening turned to night, and everyone started chatting in smaller groups again, I decided it was time to for me to go. In my bidding everyone farewell they all thanked me for my cake again. It was mentioned that I should share the recipe on the DIY page of the Oscar Selbstgemacht Blog. It would be a fun idea…except…if there's one thing more difficult than translating a sentence from English to German, it's translating a recipe.
Will I try? Probably.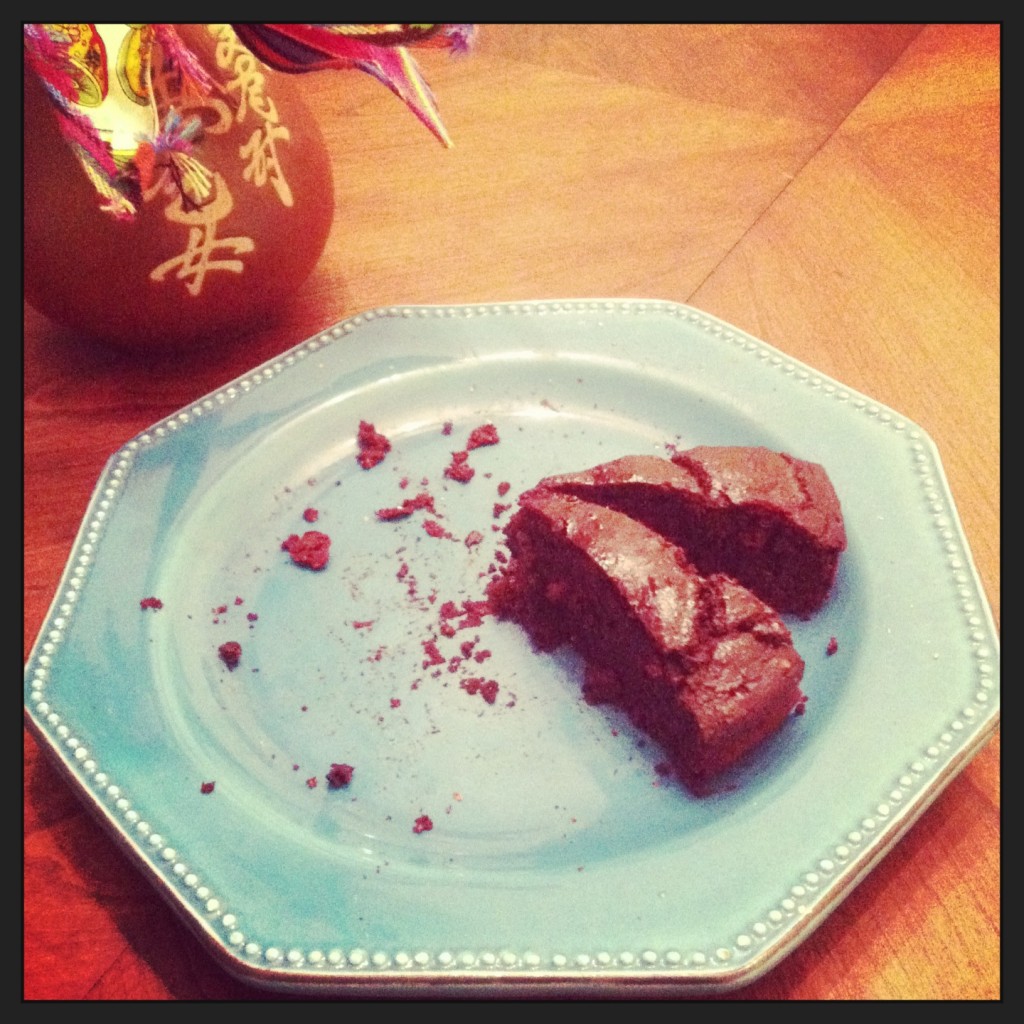 The hardest decision I'll face this next week is how to better spend my time. Do I sew like a maniac; completing all of the scarf and hood ideas (pushing and shoving one another in my brain to get to the front of the line to be born) and hope that the German Language Fairy will be with me at both of my bazaars helping me to have successful communications?
Or; do I cram for these language tests that I have set up; study German day and night and hope that what scarves I have made will be the perfect accessories for the passers-by?
The third option would be to not sleep and attempt both.
Will I try? Probably.