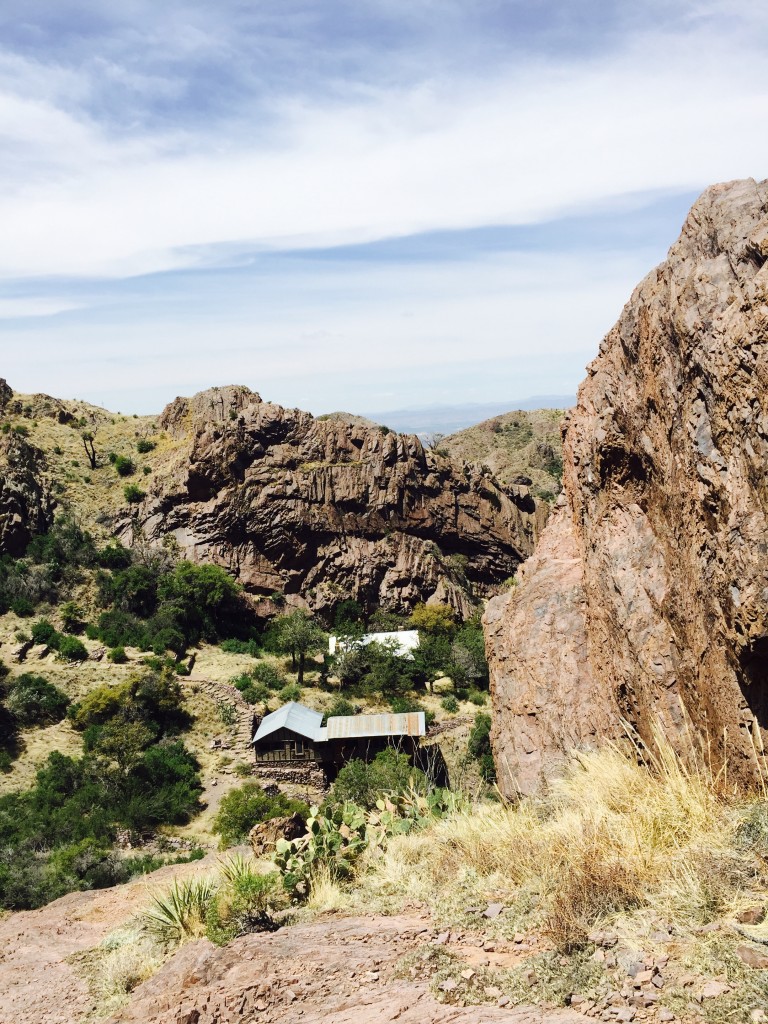 As of May 2014, the Organ Mountains of New Mexico are officially a National Monument. So we've got another cancellation in our National Parks Passport!
There is more than one attraction at the Organ Mountains-Desert Peaks National Monument. The park is 500,000 acres full of Chihuahuan desert, grasslands, granite peaks, canyons, and historical remains. Last Saturday we explored the Dripping Springs Trail. The two hour hike was a wonderful combination of rock formations, desert vegetation, and history; but surprisingly, not much water. For what it's worth, it was definitely kid/baby friendly. We hiked with the girls in backpacks, but there were others on the trail with strollers. It was sunny, but rock formations and trees provided an abundance of shade. Along the walk there were many places to stop and rest or picnic.
A brief history of the visual splendor…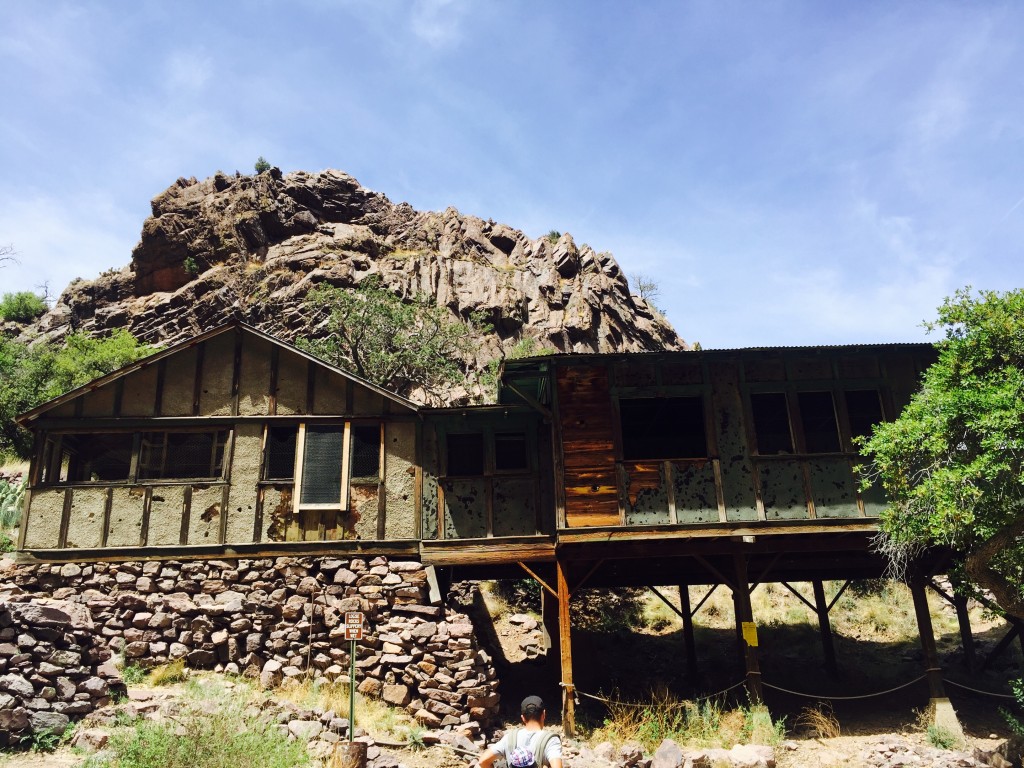 The Dripping Springs Resort was built in 1870-ish by Colonel Eugene Van Patten, and was originally called Van Patten's Mountain Camp. It was a popular getaway at the turn of the century. In 1917 the resort was purchased by Dr. Nathan Boyd. He converted the resort into a sanatorium, providing housing and care for patients with tuberculosis. Eventually he couldn't afford the property either, and he sold to Dr. Sexton, who continued to operate the sanatorium. At some point, by the mid 20th century the resort could no longer be maintained and it was scavenged for building materials. And what remains makes for a good tromp through not-so-distant history, and a sweet picnic spot for explorers.