I celebrated my 39th birthday a little over a week ago. When you get to this age, if you are still receiving birthday presents, many of them emerge upon request. One of my birthday requests this year was to share a few recent photographs of my children with the world. For various reasons, this may seem like a pointless request to you. The specifics are that both my husband and I are slightly overprotective of our children, my husband is wary of social media, and our relationship functions best when we discuss and consent to all actions by either party. Even with these considerations I still enjoy sharing what I am doing all day with others. I hope that you, as well as the rest of the readers, may benefit from it in some way. If you've been keeping up with me for a while then you remember a time (pre-children) when I wrote an article every 2-3 days. That was back when I was a single gal (married, but no children) galavanting through Europe.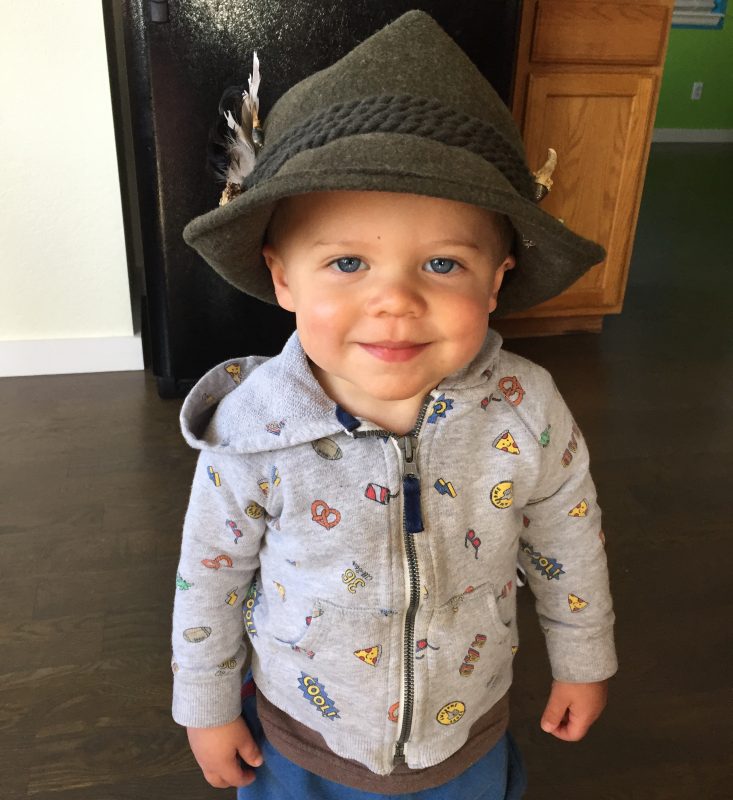 Things change.
Nowadays I like to think of myself as not a mother to three children, but as the purveyor of my own personal hamlet. We are five people living together in a house that functions a lot like a small village. (especially under "stay at home" orders) I provide my villagers with everything they need; clean and organized accommodations, rules of conduct, nourishment, entertainment, emotional support, and education. In addition to all of this, I moonlight as a painter. The artist's perspective enables me to envision each of my tasks throughout the day as a project requiring creativity, ingenuity, and efficiency. Changing a poop diaper is no exception. The images and commentary that follow are glimpses into my life outside of painting.
We love stay-at-home dinner parties. The above photo is from the time we "went out" to a restaurant called The King's Crown. The title of the restaurant was taken from the Fancy Nancy book series. The children stepped in gold paint and traipsed over a large piece of paper to create a tablecloth. We also cut out crowns from construction paper and the children decorated them with stickers. The King's Crown is a pizza-and-salad type of restaurant, with beer for the parents and parfait for the children. Phil is very good at making pizza. I am very good at drinking beer. And as you guessed, the children are very good at eating ice cream.
Which brings us to my first conviction; food should be fun…and healthy whenever possible. I have always enjoyed eating, and cooking, and baking, and learning about food. Having children makes it even more important for me to continue with these notions. I have worked extensively to help the children learn the processes of the kitchen and to appreciate them. Talking, and laughing, and learning are a large part of the eating habits of our family. We sneak vegetables into whatever we can, cut the sugar in half, and eat food that we don't love at every opportunity, especially if we want to be a dinner winner and get to design breakfast for the following day.
When we aren't eating we are outside. Phil and I love hiking. We want the kids to love hiking too. I believe you can't hike if you can't walk. This pandemic has afforded us ample opportunity to take the kids on walks. We time the walks, and don't push the kids, but encourage them to walk a little farther each time. Encouragement definitely includes treats and activities. On the day featured above, the activity of the walk was to stop and tag the sidewalk every five minutes. The children used chalk to draw rainbows, butterflies, and smiley faces. It was a great day. We walked all the way to the troll bridge but didn't end up seeing the troll. We also had an introductory discussion about artists that decorate objects and architecture outside, both legally and illegally.
Colorado is a great place for a family that enjoys the outdoors. Thanks to Keystone, Breckenridge, and the Epic Pass, Lila and Nina are on their second season of snowboarding. It has been quite challenging (and awesome) to snowboard with the kids. They are still hot-and-cold with their love for the sport. I think deep in their hearts they love it and understand how fun it is, but they are currently battling it out in learning mode.
Teaching the kids about money has been fascinating. There are so many more aspects to spending and saving, than even I had realized. If there is one thing I have been thankful for during this pandemic, it's that Phil and I are savers. In a time of crisis it is quite a comfort to have an emergency fund. And while that, as a concept, is a bit heavy for the kids at this stage of the game; it's never too early to start planting the seeds of delayed gratification.
Enough about the lessons of being a responsible human. Here we are back outside. Recently we've taken to watching Cirque du Soleil videos on Youtube (Thanks PWAS!). The kids love the costumes and acrobatics. They take what they see from the professionals and transform it into their own frontyard performance. Here is Lila pushing the limits of her brother's bike with her roller skates on.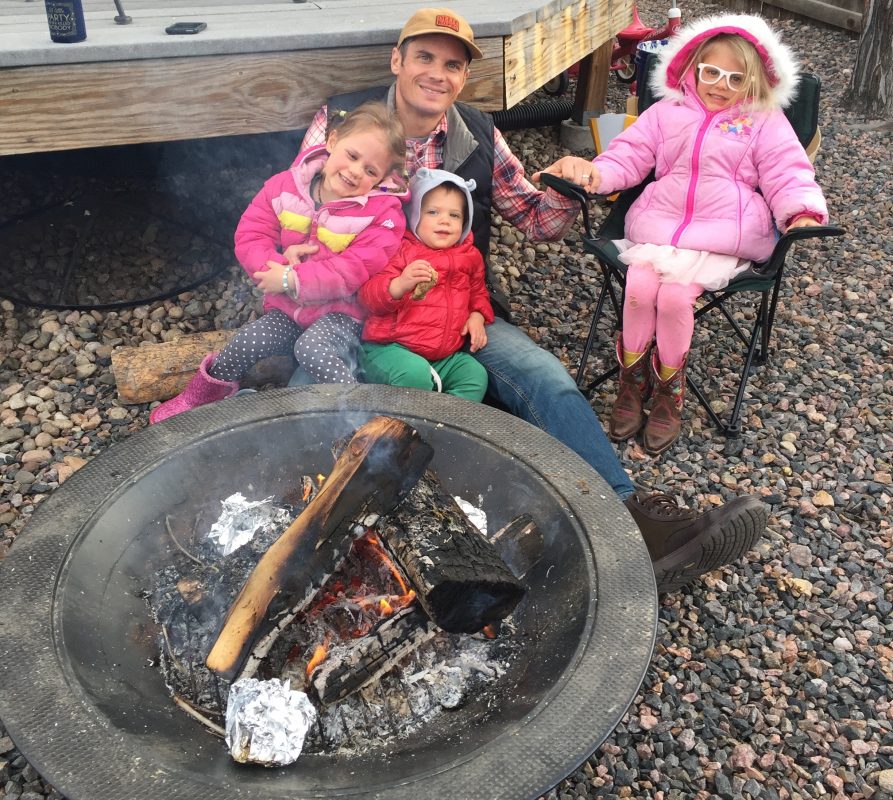 Just because the world has shut down, doesn't mean your world needs to be shut down. In fact, it's the perfect opportunity for your world to grow. This photo is from a backyard camping experience where we did a bunch of cooking on the fire pit. Most of these experiments failed. But we had fun, and that's all that matters.
That's it. That's basically how we do it. Be as smart and creative as possible in what you are doing. Don't be boring and you won't get bored.
Thank you for allowing me to open my photo book to you, and for sitting through the gushing.
I now send a big hug to you from me, and hope it is not too long before I write to you again.