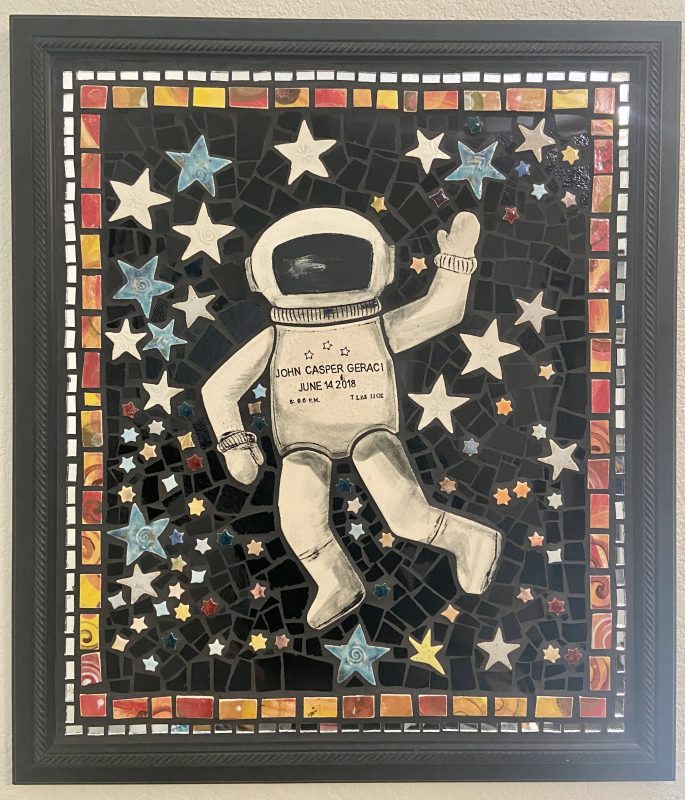 John John has a new piece of art in his bedroom. This astronaut mosaic was handmade by Happy (his grandma) and some of our local family members.
My mom is a clay and mosaic artist. She makes tiles out of clay, as well as mosaics that range from wall hangings to full installations. In this particular instance she helped us create a dedication to the day our sweet (wild banshee) Jonji Boy was born.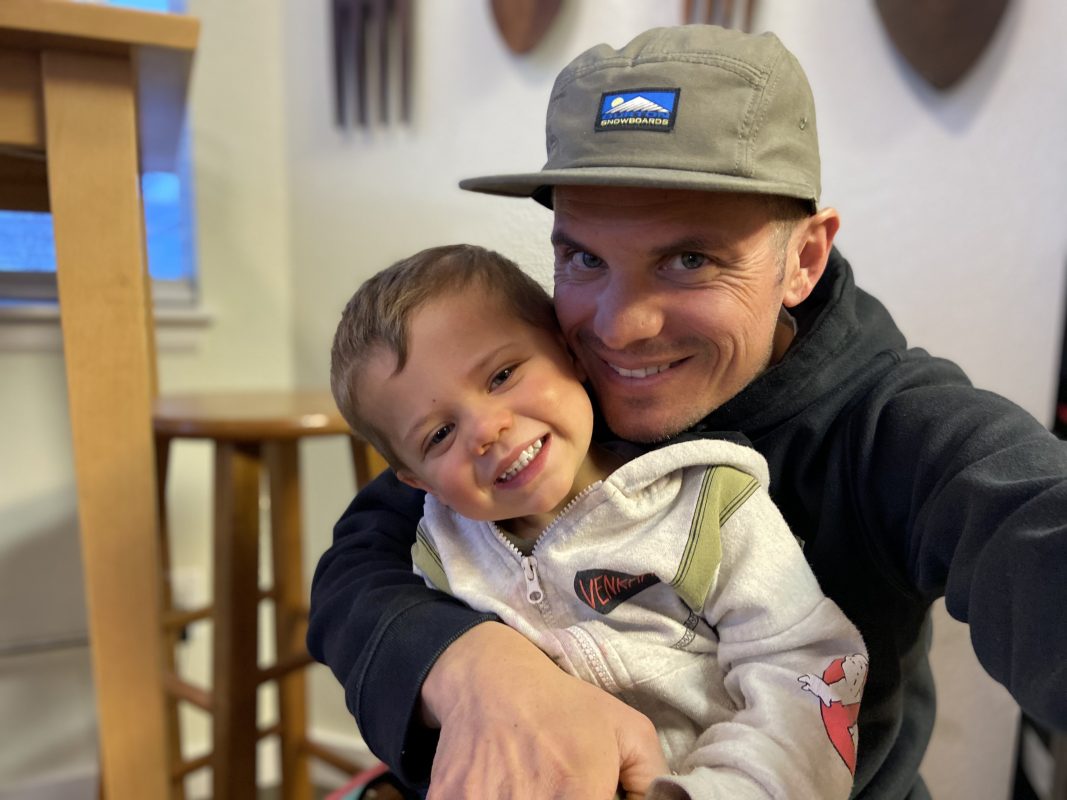 The completion of this piece of art was particularly significant for our family. Phil is recently off on a deployment with the Colorado National Guard. My mom traveled here just before he left, so Phil was able to add some pieces into the mosaic. Phil, Happy, John, Lila, Nina, and I glued down the two rows of tile that border the composition.
The astronaut in the middle, as well as all the stars and large border tiles, were hand cut, stamped, colored, and fired by my mom.
That weekend we had a party with our cousins. They, and their parents, filled in the universe around the astronaut. Next it was time for my mom to cut lots of black glass. She and Lila (who loves puzzles) spent a few hours arranging the asymmetric shapes to form the atmosphere around the stars and astronaut.
Then it was time for the grout. That was a job specially reserved for Happy. Luckily, it was a bright sunny day, and we could keep that step of the process outside too!
John John is very proud to show off the artwork that he, and his family helped to build for him. For me, it was fun getting everyone together for a project. I also like to show off my mom. She does amazing work and has more brilliant ideas than I can ever remember to execute. If you would like to see more of her work please visit her Etsy Shop.
Being in a family (and strengthening relationships within that family) is one of the greatest joys in my life. The sun seems to be shining more these days. It feels like everyone might be breathing a little bit easier. I hope this is true for you. I hope you are working on something fulfilling. I hope you have many things in your life that bring you joy. I hope you have more brilliant ideas than you could ever bring to life. I hope you share them.